Sweet Potato Kitchari
Summer seems to be never ending in the state of Texas. While I do prefer warm weather over freezing winters, by August, the blistering heat starts wearing me down. I start craving cooler temperatures, ankle boots, and fall vegetables. I simply love pumpkin, butternut squash, acorn squash, and last year I even enjoyed spaghetti squash after experimenting with chicken and spaghetti squash tacos (it was delicious!).
Though we have a late start to the Fall, we have a pretty significant transition period when the temperature lowers from the 90s to the 80s (haha, yes!), we get some humidity and rain, and everyone's allergies begin to flare up, yet again. This is when I begin to prepare my body. I start adding sweet potato, zucchini and other late summer veggies to my rotation and try to stay abreast of any vata aggravation.
This Sweet Potato Kitchari is the perfect way to begin the transition from a Summer to a Fall diet. The heavy, earthy qualities of sweet potato are grounding, and spices like cinnamon and black pepper are warming. Using warming spices is also how I keep my Kapha dosha in check during the rains. The sweet nature of the sweet potato is balancing for Vata as well as Pitta doshas, and this, like many kitcharis, is a wonderfully tridoshic meal.
Now, my kids make a big fuss when it comes to eating kitchari and veggies. So, this time I cooked up some organic smoked sausage and served it to them on the side - the flavor of the sausage was just enough to get them to finish their dinner and I couldn't have been happier! Sausages aren't in line with the principles of Ayureda, but as a mom, you sometimes have to make compromises.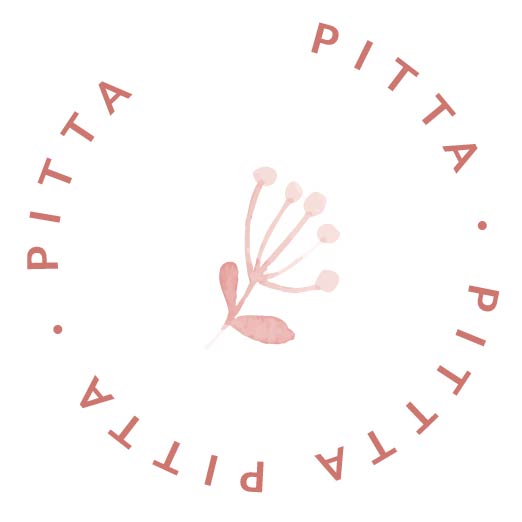 Ingredients
2 cups white basmati rice
1 cup moong dal
4-5 cups water
½ tsp turmeric powder
1 large sweet potato (cubed)
2 tbsp sunflower oil or butter
1 tsp mustard seeds
4-5 curry leaves (optional)
½" ginger (grated)
¼ tsp cinnamon powder
1 tsp coriander powder
¼ tsp ground black pepper
1-2 tsp salt
2 tsp lime juice
Method
Combine the rice and dal in a large pot and rinse well. Cover with 4 cups water, add turmeric powder and ¼ tsp salt.

Bring to a boil and allow to simmer until the grains are fully cooked and on the softer side. If the water dries up before it is fully cooked, add more water as needed. Cover and set aside.

Heat the oil in a sauté pan and add the mustard seeds and curry leaves.

When the mustard seeds start popping, add the grated ginger and sauté until it browns slightly.

Add in the cinnamon, coriander, and black pepper powders and sauté for a minute. Stir in the sweet potato and coat well with the spices.

Cover and cook the sweet potato until it is soft, stirring occasionally.

When the sweet potato is cooked, mix it into the prepared rice and dal. Check the salt, adding more if needed. Add the lime juice and mix well.

Allow to fit for a few minutes before serving. Serve warm!
Ayurvedic Lesson
Cinnamon and black pepper are wonderful spices, which can help with Kapha dosha aggravation like congestion.

The sweet and heavy nature of sweet potato is grounding for Vata dosha and also helps to balance Pitta dosha.